Leave Your Briefcase Behind.
Use your iPad to increase efficiency, reduce paper, and work from everywhere!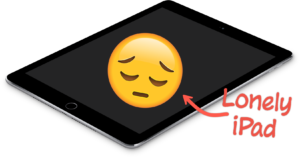 You already have an iPad and you WANT to use your iPad more in your practice but you don't know where to start.
What if you could confidently walk into a client's office, or a courtroom, with JUST your iPad and KNOW that you have access to all the documents and information you need?
You'd be calm, organized, and confident ... one of those lawyers that "has it all together." 
But how do you know which apps to download? And when do you have time to test them all out?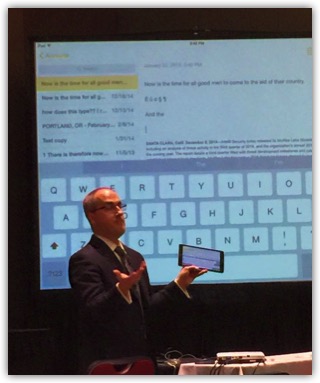 My name is Brett Burney and I've given hundreds of presentations to lawyers about how they can effectively incorporate the iPad into their practice.
And folks keep asking for more - they want step-by-step instructions and in-depth tutorials. 
So in this easy-to-follow, hands-on course, I show you exactly how to get files on to your iPad and then how to organize, search, and annotate them.
I tell you which apps work best so there's no guesswork on your part.
And unlike a LIVE presentation, you can pause the video, rewind when you miss a step, or jump around to whatever section you need. Plus it's always there for you to go back and watch again later! 
"The iPractice on an iPad course is incredibly informative - Brett uses slides and screen captures to make it easy to follow all of his advice. The focus of the course is on file management & PDF annotation on the iPad, and Brett tells you everything you need to know. He recommends great apps, and shows you how to use them in your practice."
Which Lawyer Do YOU Want To Be?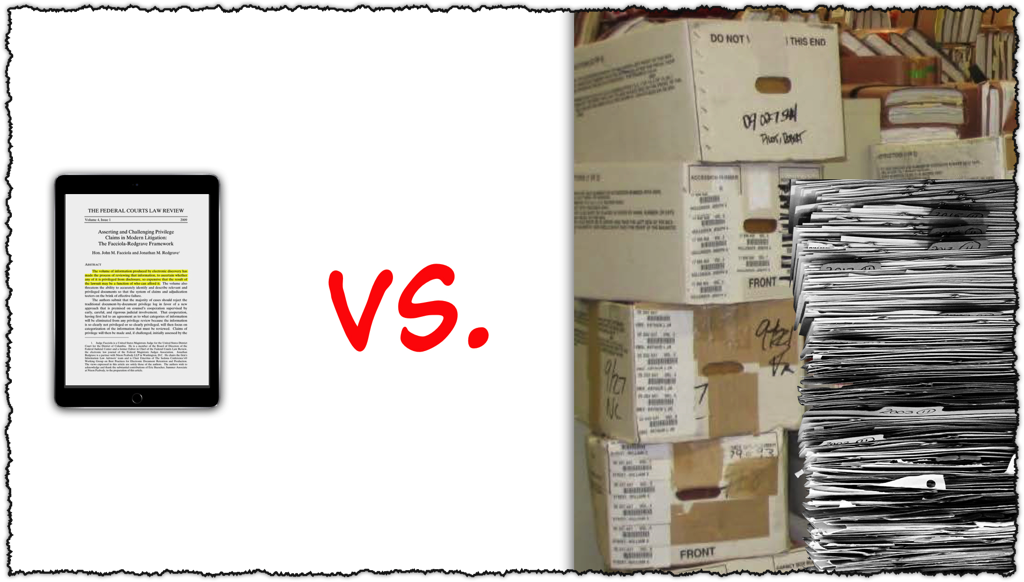 One Lawyer, One iPad.
One lawyer walks into the courtroom all by herself with an iPad under her arm.
She's calm and confident.
She has all the documents she needs on her iPad. When someone references a document, she holds the iPad in one hand and calmly taps the screen to bring up the document.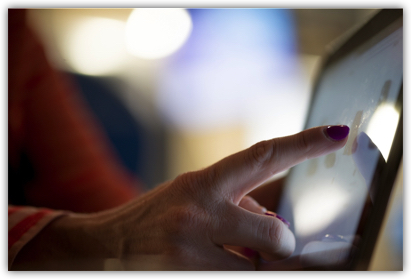 She can jump to a specific page with another 2-3 taps and search for any word or phrase.
She can also bring up any case opinion or rule or statute right on her iPad. In fact, she's so quick at doing this that a couple of times the Judge asked her to approach the bench so they could read it right from her iPad screen. 
She can pull up transcripts from depositions with a few taps and appears to magically know exactly what sections and pages & line numbers that she wants to reference. 
And the whole time she's taking notes on her iPad instead of rustling the pages of a yellow legal pad.
She's able to instantly re-schedule a hearing because she has immediate access to her calendar and practice management system from her iPad and iPhone.
Many Lawyers, Many Boxes, and Much Paper.
The other side arrives at the courthouse like a small, noisy army.
There are 2 or 3 senior partners, followed by 3 or 4 associates, then 1 or 2 paralegals pushing and pulling a dolly full of bankers boxes.
They take about 10 minutes to unload and arrange all the boxes behind their counsel's table. Their foreheads are glistening with sweat when they're finally done.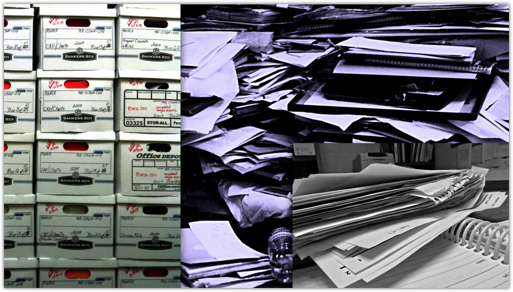 Theoretically, they've arranged all the boxes so they can find any document they need. But they have to keep asking the judge or a break or recess because they CAN'T find the document in their maze of boxes and folders. 
And they never have enough copies for everyone so 2 or 3 of the lawyers have to crowd around and look over each other's shoulder.
Their counsel table is covered in yellow legal pads, and every time one person starts jotting down a note, they all write it down.
When the judge tries to schedule a continuance they tell the judge they have to get back to them after they check at the office.
Do you want to be the lawyer that's always scrambling to find the right document when you need it?
Or do you want to be the confident lawyer with all the information you need at your fingertips?
The iPad can hold over 500 boxes of paper documents, or around 50,000 documents...
So why aren't YOU using your iPad to carry all your documents?
"Thank you very much for the course! It was well worth it. I'm grateful for the knowledge and information you have shared in a very understandable format. You've given this country solo attorney of 30 years more tools to better represent my clients."
Here's what you're going to learn:
File Management & PDF Annotation
#1. Setting Up Your Digital Briefcase
Getting files from your computers on to your iPad
#2. What's the App for That?
The apps you need to organize and manage files on your iPad
#3. Managing & Organizing Files
Sorting, copying, moving, and renaming files
Viewing, navigating, and searching your documents
#5. Annotation Concentration
Highlighting, underlining, and marking-up your PDFs
How to send, e-mail, and export files
"Brett was kind enough to answer questions I had on how to take advantage of some specific iPad apps to streamline my client intake process and take that aspect of my case file paperless. Brett is always a great resource for information on issues at the intersection of technology and the practice of law."
Here's What Else You Get!
"After watching Brett's course, I went to court with my day's case folders loaded on to my iPad. I was able to transfer all my files over to my iPad and open exactly what I needed offline, without the need to access the Internet. Additionally, I realized that scrolling through police reports on the iPad was much faster than flipping through hard-copy pages. Thanks to Brett's iPractice on an iPad course, I'm much more efficient and confident in court!"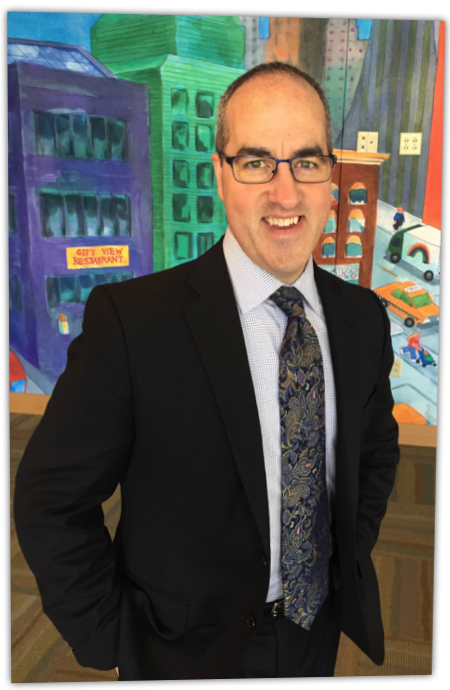 Unlike many of you, one of my criteria for selecting a law school was that they had to let me use a computer in my classes.

This was 1997 and I entered law school with a huge, honkin' 9-pound laptop from Gateway Inc. running Windows 98. It even had a 3.5" floppy drive, because, well, that's how we rolled.
I grew up fascinated by technology. I was transfixed by a machine that let me type in some cryptic commands, and it would spit out colors and text on the screen.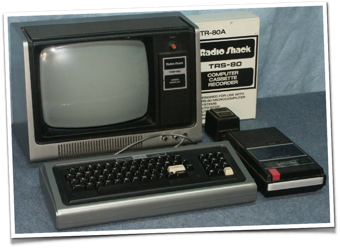 One of the first programs I composed on my Radio Shack TRS-80 computer counted down from 20 and splashed pixelated colors on the screen that was supposed to represent fireworks. I was ecstatic ... and hooked.

My job throughout undergrad was spent on technical support phone calls with folks using Compaq computers, helping them install printer drivers and explaining how to debug their Windows registry keys.
When I got to law school, I noticed many of my classmates brought their nice shiny laptops too, but they didn't know how to use them effectively. They couldn't even connect to the network to do legal research.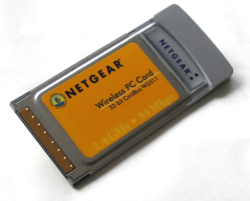 I started purchasing PCMCIA network cards at a significant discount from sites like Overstock (before Newegg even existed) and re-sold them for a profit. I installed them and offered free tech support until I graduated. That's how I started helping legal professionals use technology effectively. 
And that's exactly what I'm still doing today!
On the substantive side, I work hard for my law firm and corporate clients helping them navigate their e-discovery and litigation support challenges (see my site Burney Consultants LLC). But I found a wonderful niche working with lawyers who want to switch to Macs, and get trained on how to effectively incorporate iPhones and iPads into their practice.
I'm having a blast posting short video reviews on Apps in Law, and talking with lawyers on how they use their mobile devices.
And now YOU get the benefit of my many years of experience and focus through this course.
"I've witnessed Brett give several presentations on how to incorporate the iPad into a legal practice and I've learned some valuable tips every time! Brett is one of the first people I turn when I've got an iPad or iPhone question."
I've Got A Few Questions...
Can I watch the course videos on my iPad?
Yes, the videos are hosted online so you can watch them wherever you have an Internet connection - from your computer, iPhone, iPad, Android device, etc.
Do I need to be an iPad BEGINNER or EXPERT?
The course assumes you have a basic knowledge of getting around the iPad and you know how to launch apps, pinch-to-zoom, swipe back and forth, etc. 
But for everything else, I'm going to walk you through each step.
So if you're NEW to the iPad, you'll be able to follow along just fine (you might just need to pause the video a little more often to accomplish the instruction).
And if you're an iPad veteran, you'll be able to breeze through some sections but I guarantee that you'll learn something new and helpful!
Can I pause the videos to try out the instructions?
Of course! In fact, I ENCOURAGE you to do so! I wanted to host the course online so that you can pause, rewind, and follow along at your own speed.
How long is the course?
All of the videos put together come just barely over 3 hours. 
Each of the 6 Modules have 3 videos (Sessions) each. Most of the videos are under 10 minutes, although a few go a little longer because I wanted to make sure I packed in all the information you needed to know.
Will I have lifetime access to the course?
Yes! You get lifetime/forever access to every course you purchase.
I will offer updated courses when Apple releases signification iOS updates, or the apps I recommend get updated. These updates sometimes cause significant changes to how the apps work, and will probably require a whole new approach to the course vs. just a few simple updates the content.
But if you purchase a course from me, you'll be the first to know about additional courses, and you'll have an exclusive discount that I only reserve for those that have purchased a course from me previously.
Will there be updates to the course available?
When Apple releases major updates to iOS (usually once a year), many apps require a significant update as well. I foresee that every course I offer will need to updated and refreshed when Apple releases a significant iOS update.
These updates will require me to completely refresh the content of my course rather than just simply updating a few items.
But once you purchase any course from me, you'll be one of the first to know of any plans to update and refresh that course, and if a new course is required, you'll receive an exclusive discount on the update that I reserve ONLY for current customers.
Why should I buy this course if iOS 11 is coming out?
Great question! Apple announced iOS 11 on June 5, 2017 during their Worldwide Developers Conference (WWDC) but only stated that it would be officially released in the Fall of 2017. 
The biggest announcement that's relevant to this course is that there will be a new "Files" app from Apple. Historically, Apple has not provided a "file manager" in iOS, apart from the iCloud Drive app they introduced in iOS 9. But it appears that the Files app in iOS 11 will do a lot more, including accessing files in Dropbox, Box, etc. 
I'm already planning to do a full refresh of this course when iOS 11 is released. I anticipate that many things will work differently in iOS 11 and will justify a whole new course. 
Regardless, I believe this current version of the course is relevant for the following reasons:
iOS 11 isn't here yet. There are beta versions for developers today, but I would never suggest a professional use a beta version on their primary device. We don't know exactly when Apple will officially release iOS 11 for all users. Past iOS versions have dropped in September and October, but this year could be different since we're all watching what Apple does for the 10th anniversary of the iPhone. Until that time, we still use iOS 10.
Not all of you will upgrade to iOS 11 when it comes out. Some of your iPads won't run iOS 11 and others of you will choose to wait for a while before you upgrade. You'll still need everything in this course.
And even when iOS 11 is released, we don't know all what the Files app will do. I personally anticipate that the Files app won't be as sophisticated, or offer all the features that other apps offer, in which case you might choose to continue using some of the apps discussed in this course.
You can start working now before iOS 11 is released. And every person who purchases this current course will be offered an exclusive discount for the iOS 11 course, which I anticipate will be released towards the end of October.
Let me know if you have any questions: brett@ipracticeonanipad.com 
Can I get a refund if I don't learn anything?
Absolutely – I offer a 30-DAY 100% NO-RISK FULL MONEY-BACK GUARANTEE!
I'm confident you will become the iPad-totin' lawyer that you want to be because I've designed this course based on my experience teaching the iPad to thousands of lawyers.
But if you feel that the course was truly UN-helpful to you and your practice, and you didn't learn a blessed thing in 30 days, then contact me directly (brett@ipracticeonanipad.com) and I will refund your money.
Do I have to have an iPad to take this course?
I guess not technically, but if you're taking this course and don't have an iPad then I would personally like to hug you for paying for the course 🙂
What model iPad should I have for this course?
Great question!
My course is based on iOS 10 which requires AT LEAST the iPad 4th generation and the iPad mini 2.
So if you have an iPad Air (1 or 2) or an iPad Pro (either size) you'll be fine (I just recommend making sure you're upgraded to iOS 10).
If you're using an older iPad, you won't be able to run iOS 10, and so a lot of the screens and apps will look different on your iPad then they will in my videos.
What size iPad do I need for this course?
Technically any size iPad will work, as long as it conforms to the models referenced above that are compatible with iOS 10. Apple currently offers iPads in 3 different sizes: iPad mini 4 (7.9"), the "regular" iPad (9.7"), and now TWO iPad Pro models in 10.5" and 12.9" sizes.
What app do you recommend for ______________________?
I'm always happy to answer this question, although the "best" app for any task may depend on your workflow, your practice, and your hardware.
I created a web page devoted to answering the most common questions at www.bestappsinlaw.com.
Also, don't forget to post your question in our private Facebook Group so other members can offer their suggestions and recommendations too!
How do I know what version of the apps to download?
That's an easy one! 🙂 I'll provide direct links to the version of the app that I recommend inside the course.
Do you offer CLE for the course?
While this course will vastly improve your skillset as a legal professional and enable you to be MORE responsive to your clients, I'm afraid it's almost impossible to coordinate CLE credit for everyone.
My iPad presentations have actually been approved for CLE in many states, but it's all contingent upon the specific state and what that state considers to be worthy of CLE credit. 
What I CAN do for you is provide you with a full outline for the course, and a certificate of completion. In many instances, this is the information you would need to take to your state's CLE approval authority and submit for approval on your own.
Unfortunately, I can't guarantee that this course will be approved by your state's CLE board but I will my best to help provide what you need to seek CLE approval. 
When does my guarantee begin if I PRE-ORDER the course?
The guarantee period begins from the first day that the course is available. 
So if you are kind enough to PRE-ORDER the course before it is available, your 30-day guarantee begins to toll from the first day that the course is available. 
Can I ask YOU a question?
Yes! You are always welcome to contact me directly at brett@ipracticeonanipad.com to any questions about tech support, content, etc.
We also have a private Facebook Group where you can post comments and questions that other members can answer.
You didn't answer my question 🙁
Ok, technically that's not a question! 🙂
But I am certainly happy to answer any other questions you have about the course.
Please feel free to e-mail me directly at brett@ipracticeonanipad.com.
I look forward to hearing from you!
"Brett's expertise and training style has helped our lawyers better understand how to productively use their iPads in their everyday practices. Brett is the first person we call when our lawyers have questions about apps or settings on their iPads."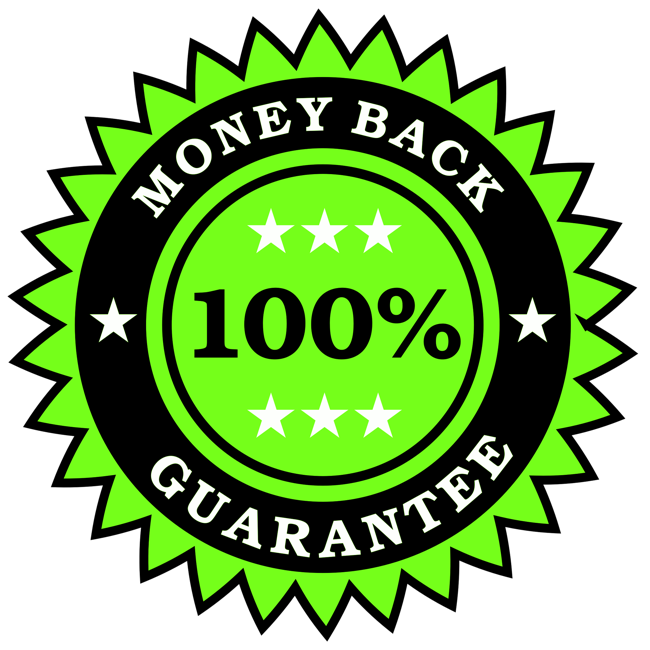 Yes Really!
I'm so confident that you will become the iPad-totin' lawyer that you want to be because I've designed this course based on my experience teaching & training the iPad to thousands of lawyers. 
But if you truly feel that the course was UN-helpful for you and your practice in 30 days, and you didn't learn a blessed thing, then contact me directly (brett@ipracticeonanipad.com) and I will refund your money.
"Thanks to Brett's expertise and training, my iPad is the single most important legal tool for my practice!"
If you're ready to pick up your iPad and START USING IT in your practice, then you're ready to sign up for
iPractice on an iPad:
File Management & PDF Annotation
Let me know if you have any questions! You can email me directly at brett@ipracticeonanipad.com